Generator > PT 450 KVA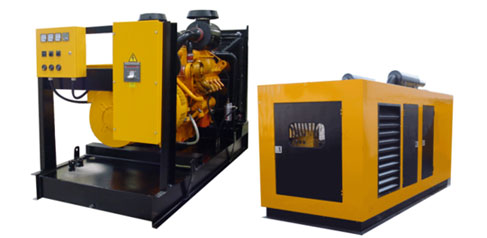 « Back to Generators Main Page
SPECS
450 KVA
PT 450
Engine Model
2806C-E16TAG1 Perkins
Alternator Model
47.1 L9 LSA
Continuous Power
450KVA / 360 KW
Standby Power
500 KVA / 400 KW
Prime / Standby bhp
519 / 577
Stroke
4
Nb. Of cylinders
6
Cylinder arrangement
Vertical In-Line
Bore x Stroke
140 x 171 mm
Swept Volume
15.8 Ltrs
Combustion System
Direct Injection
Aspiration
Turbo Air To Air After Cooled
Governor
Electronic
Electrical System
24 Volts
Engine Oil Capacity
68 Ltrs
Total Coolant Capacity
50 Ltrs
Fuel Consumption
97 Ltrs / hr
Fuel Tank Capacity
--
Alternator Voltage Regualtion
± 1%
Shipping Dimensions
Length
330 cm
Width
140 cm
Height
200 cm
Weight
4100 Kg
Rating
The ratings represent the Engine capabilities within - + 5% at NTP conditions equivalent to those specified in ISO3046,BS5514,DIN 6271, and subject to duration under extreme environmental conditions .
Engine
Perkins multi cylinder, 4 stroke, water cooled diesel engine complete with electric starter, starter solenoid relay, battery charge alternator replaceable fuel, oil and air filters, primary water separator, fuel lift pump, sensors connection for low lub oil pressure, high coolant temperature, sump drain tap, loose supplied industrial exh. silencer.
Radiator
Set mounted tropical radiator core design suitable for 50oc max T° air inlet with engine driven cooling fan and fan guard.
Batteries
Heavy duty lead acid batteries complete with battery rack and connecting cables.
Alternator
Leroy Somer, single bearing, brushless, synchronous, self excited, self regulated, screen protected, drip proof enclosure IP21 and IP23 temperature rise class H, and insulation class H. -Line to line voltage wave form distortion is < 3%.
Coupling
Engine and alternator are directly coupled through disc coupling.
Base frame
Set mounted on heavy duty steel base frame with anti-vibration oil proof Rubber mounts between gen-set & base.
Fuel tank
Separate daily fuel tank can be supplied loose as an option complete with filler cap & drain plug and fuel indicator
Control Panel
Set mounted control panel complete with one AC ammeter with selector switch, frequency meter, hour run meter, one AC voltmeter with selector switch, electrical oil pressure gauge, water temperature gauge, battery voltmeter manual key start, automatic shutdown device with indication lamps for LOP/HWT, molded case circuit breaker.
Works-Testing
Each genset is extensively inspected and tested under full load conditions prior to dispatch.
Painted Finish
The diesel engine comes with original black, the alternator with original yellow, the base in black, control panel & circuit breaker enclosure in yellow.
Technical documents
Instruction manuals for the Engine/Alternator as well as use and maintenance of the generating set supplied with each unit.